The Challenge
ReaL Ketones is a weight loss supplement based on the complicated science of exogenous ketones. This technology is based around the effects of the keto diet. The keto diet supplements category is an extremely competitive one, with heavy media spenders. We needed to find a way to efficiently break through the noise of the weight loss and keto category and explain this complicated technology to consumers.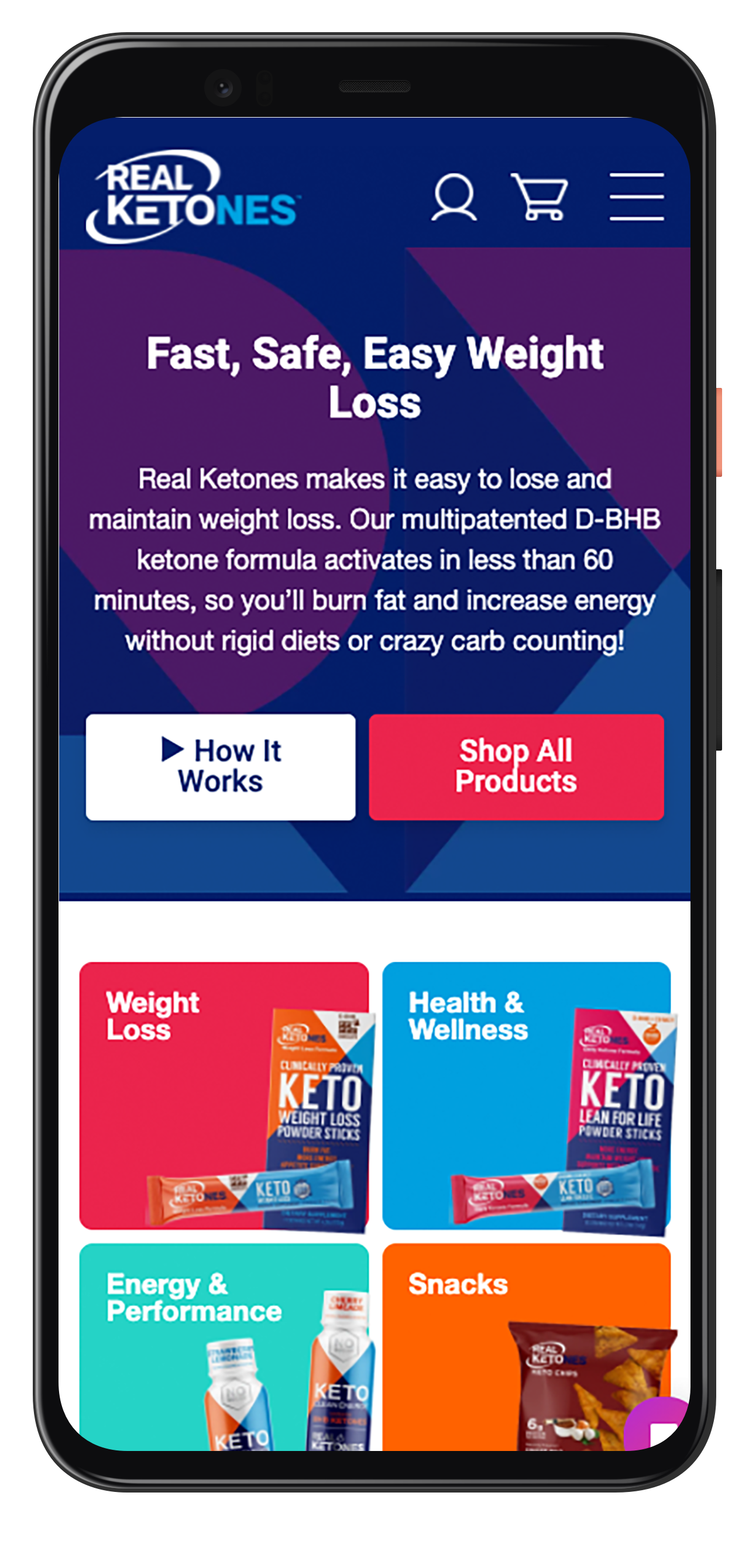 The Strategy
We simplified the product messaging to NOT explain the technology, but simply explain the ease of use and fat-burning weight loss results the product delivers. Our simplification strategy extended to optimizing their product offering and completely redesigning their website. Next, we leveraged social media influencers to deliver the message in an approachable and engaging way. We then ran intricate paid social media campaigns utilizing the social media influencer content to provide the necessary reach to get a return on investment.
---
The Result
The website conversion rate increased by 500% and in just three months of the campaign, sales grew 357% and totaled over $1 million per month.
500%
Ecommerce Conversion Rate